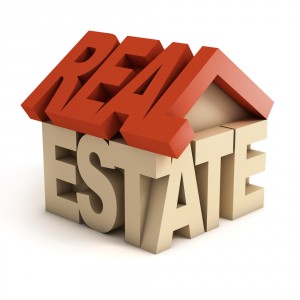 Are you looking for a potential real estate investment?  Wake Forest and the entire Raleigh area are popular areas for real estate investments.  We are seeing more and more investment taking place in our area and the growth does not seem to be slowing down anytime soon.  We also did not see the extravagant inflation in prices that other areas of the country saw that took a huge hit in the real estate market crash in 2007-2009.  Instead our area saw consistent steady growth and only took a small dip as compared to other areas. So if you are looking to put some of your money in real estate, our area is a great location to feel comfortable with your investment.
Here are three great opportunities for several different real estate investment options:
#1
1031 Wait Ave
Wake Forest, NC 27587
List Price: $275,000
View Listing Details

Two homes on one lot with a current tenant already in the second home. Multiple ways to have this investment work for your situation! Rent both houses or choose to live in one while renting the other.  Or maybe you could utilize two homes for your own. Great location right next to the award winning Traditions Neighborhood and right next to the Wake Forest Reservoir where you can hike, fish, or enjoy kayaking or paddleboarding.
#2
638 Wait Ave
Wake Forest, NC 27587
$170,000
View Listing Details

Builders take notice! This is a great investment for the right person. You would be able to immediately rent the home on this property and then start your own development on the back lot. Easily subdividable with plenty of room for an additional driveway off Wait Ave to add at least two single family homes or build a couple of multi-family units. Or maybe you have just been looking for that older home in town with land available for a large backyard or huge garden for yourself. Tons of possibilities in the city limits of Wake Forest.
#3
813 N Taylor St
Wake Forest, NC 27587
$83,900
View Listing Details

Are you looking for your first real estate rental property? This is the one you have been looking for. Great tenants in place already and a price you can afford to start investing in real estate. This home is in an area that will continue to see homes being redone and values continue to rise as newer neighborhoods continue to get closer and closer with much more expensive homes. The northern loop going through town will also eventually be added in the future which will continue to increase values in the area and this home will be able to easily access it in the future. Potential to have this investment pay for itself with just a little of your time and the value once you are ready to sell should continue to increase the longer you hold it. Don't wait!
The Ray Realty Group with RE/MAX Hometown should be your first choice when it comes to real estate in the Wake Forest, NC area.  As natives of the area and practicing real estate for over 30 years we have the knowledge and experience to guide you through buying or selling. Contact us today and let our experience work for you!